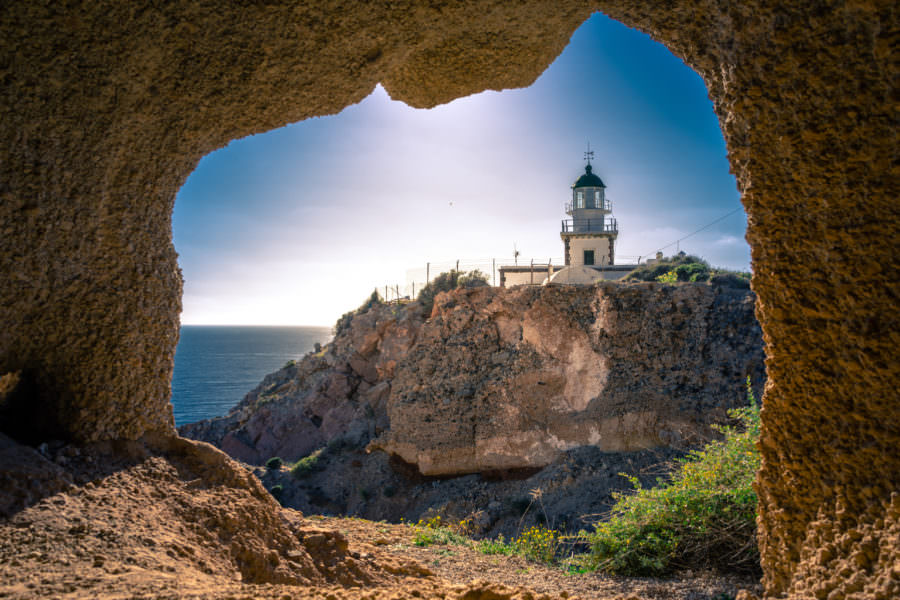 Akrotiri is located in the southern part of the island. Akrotiri is not exactly a hinterland village as it features coastal line and also a large area that overlooks the caldera. The village itself, however, has been built very close to the sea and at the foot of the Goulas (the highest tower of Akrotiri's castle city).
The oldest city of Santorini was developed here. The prehistoric town of Akrotiri, which came to light with the excavations,is one of the most important archaeological sights in the Mediterranean.
The Archaeological Site of Akrotiri with the city that was buried under the lava after the eruption of the volcano 3500 years ago came to light and today is visitable. Also, the Red Beach, the Goulas and Faros (the lighthouse) are places that should not be missed.
Some splendid houses are dotted around the village as well as a traditional windmill. Many tour boats arrive in Akrotiri and tourists are scattered to the nearby beaches of the area. Another place of interest is the Venetian castle that dominates the settlement of Akrotiri.
Akrotiri also has plenty of churches to visit and one of the most beautiful is the church of Agios Nikolaos, built right above the impressive redish rocks, on the way to the Red Beach.