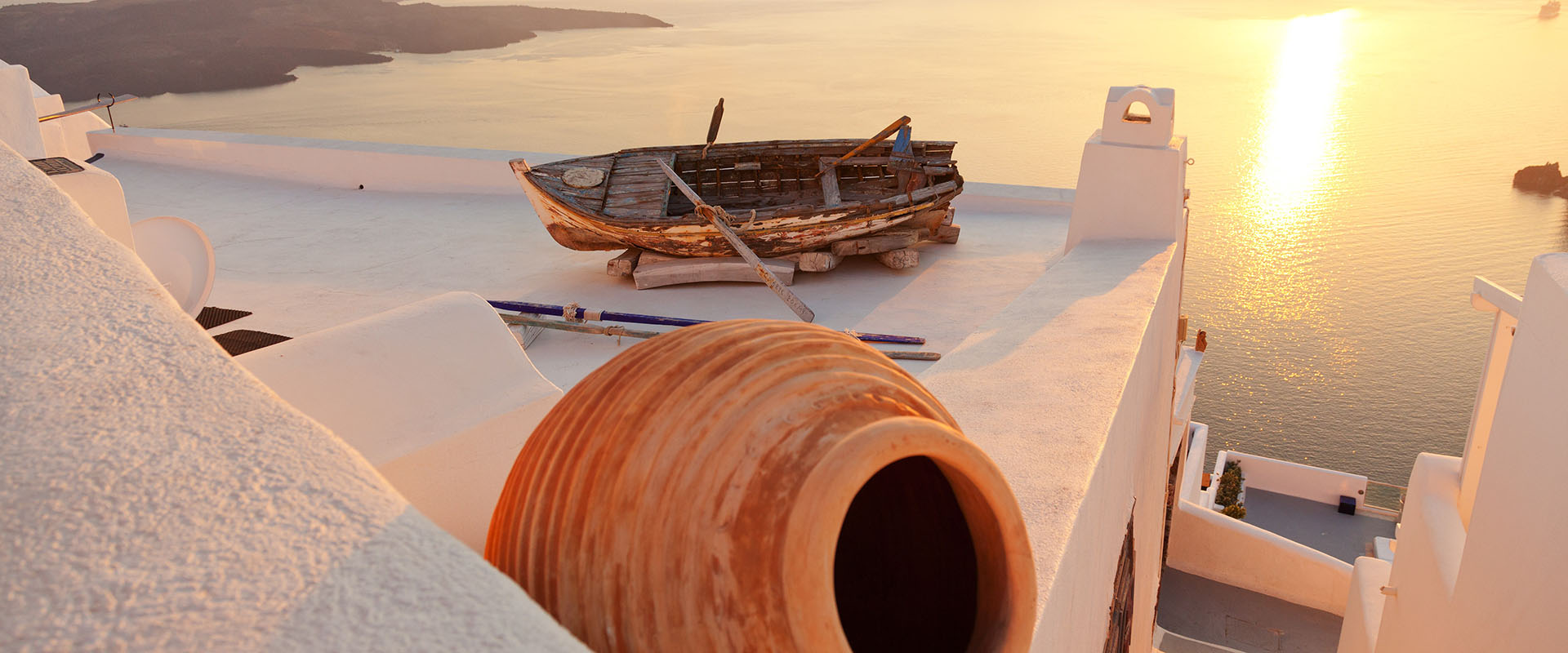 Although Firostefani village is considered a separate settlement, it is actually an extension of Fira, the capital of Santorini. The name "Firostefani" (Fira + Stefani, meaning crown in Greek) derives from its position on the highest part of Fira. Its gifted location on the caldera, on the north part of the island makes it a remarkable site.
Well from here, the crown of Fira, the view is quite magnificent, giving visitors a different perspective of the volcano. The wild beauty of the caldera itself along with the volcano view composes a thrilling scenery. A walk around the narrow, quaint paths will sure fill you with joy. You can spend many splendid hours gazing the view, especially when the sun sets. But of course at night the image of the village can amaze you afresh, when the lights make it look like a painting.
There are some white-blue churches dispersed among the beautiful, typical houses that will grab your attention. In this traditional village there are few cozy restaurants and cafes located on marvelous spots which will make you feel welcome. Some shops and mini markets also exist to provide you with the necessary stuff, most of them concentrated on the main shopping street. The big advantage of Firostefani is its proximity to the capital of Santorini; only a step away from the crowded and lively Fira. As a result, it forms the perfect equation. You can combine serenity and relaxation with a vivid night life.
In close distance, between Firostefani and Imerovigli, you can find the female monastery of Agios Nikolaos that holds a folklore museum and an ecclesiastical museum with rare Byzantine icons and a unique icon of the Saint devoted.